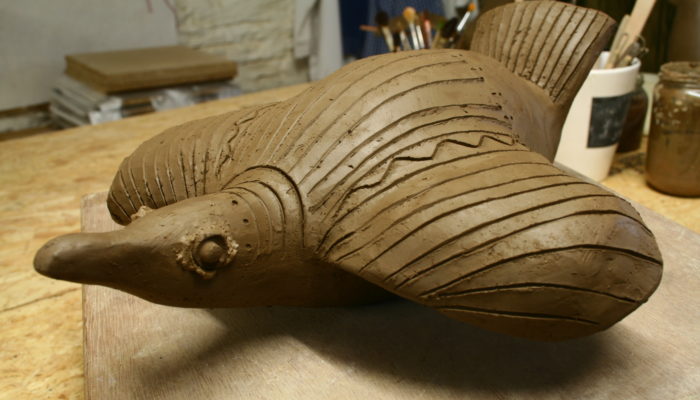 Het is is vooral in het najaar en in de winter dat Ingrid erg bedrijvig is in het klei-atelier. Het is dan dat nieuwe beelden vorm krijgen, dat de ideeën worden omgezet in creaties.
Nadien moeten de beelden drogen en verder worden afgewerkt (bijvoorbeeld emailleren). Pas in het voorjaar of in de zomer kunnen ze worden gebakken. De beelden worden één of twee keer gebakken, naargelang de klei-soort, het type afwerking, enz.
We gunnen jullie al een blik in het atelier. De klei komt tot leven in allerlei vormen. Het is nog een hele weg tot de uiteindelijke afwerking. Elke fase van de creatie is delicaat maar boeiend!