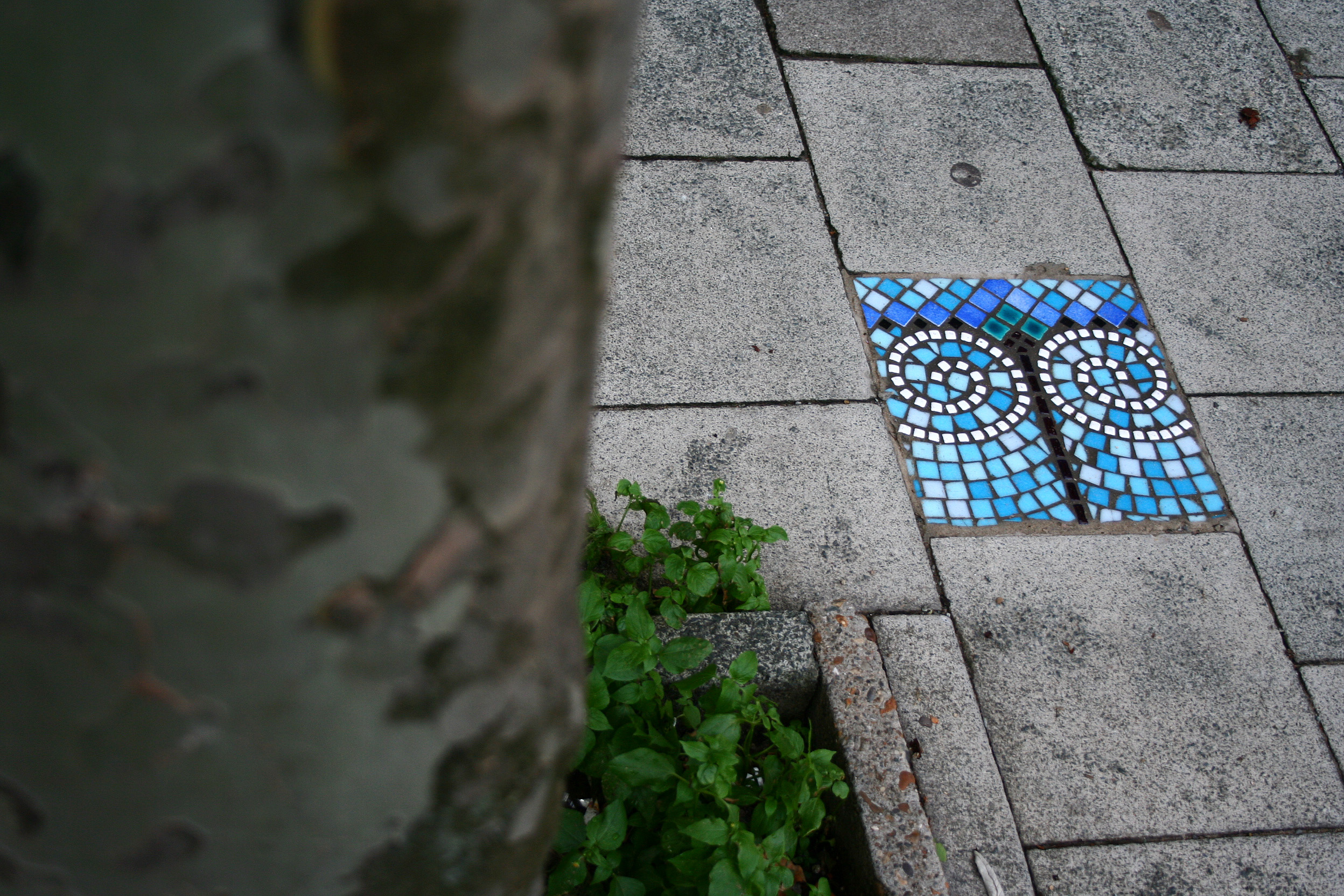 A touch of art makes a street of difference.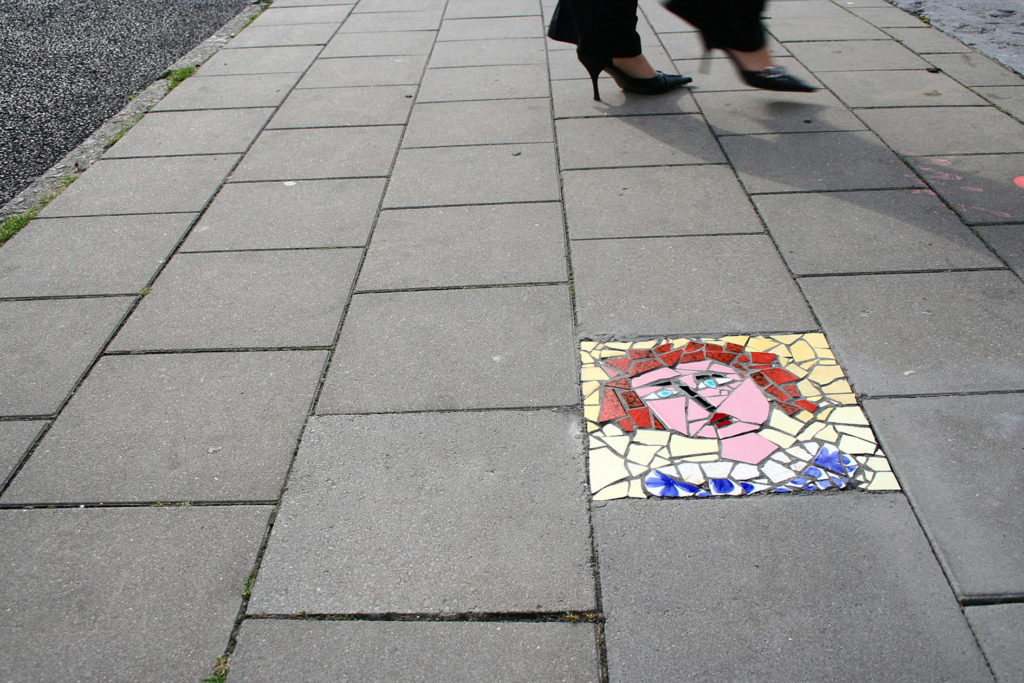 Des Pavés de toutes les Couleurs
Pavés d'artiste à Schaerbeek
Peut-être avez-vous déjà foulé une des jolies dalles réalisées par Ingrid Schreyers. Ornées d'un chat, d'une fleur, d'un soleil ou de palmiers, les motifs sont très nombreux. Une idée qui a germé en 2008, pas plus loin que sous la fenëtre de sa maison, située à Schaerbeek. "Je trouvais mon trottoir triste, abîmé et moche, j'ai décidé d'y mettre une dalle en mosaïque de toutes les couleurs, de ma propre initiative. Cela a plus aux voisins alors, ils m'ont demandé d'en mettre quelques-unes devant chez eux. Depuis ce jour, j'ai créé des parcours thématiques à Schaerbeek et reçois très souvent des commandes de particuliers".
L'ambiance est devenue joyeuse. Les habitants se disent plus facilement bonjour. Cela devient comme un village.
On peut notamment voir les pavés d'Ingrid Schreyers au boulevard Lambermont et dans les quartiers alentour.